How to setup an Outbound Campaign
1. Login to your portal as an administrator and Select TELEPHONY and CAMPAIGNS on the left side panel.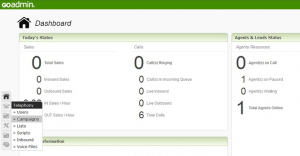 2. Click on ADD NEW CAMPAIGN and select the CAMPAIGN TYPE (Outbound).

3. Check the tickbox to manually edit the Campaign ID and Campaign Name


4. Browse to your Lead File directory, Select the Specific Country/Code then Select a Duplicate phone checker between Check for duplicates by phone in List IDand Check for duplicates by phone in all Campaign List then click Upload Leads once done.

5. Select the correct fields for your leads e.g. Phone Number, First Name, Last Name…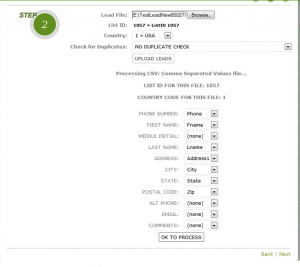 6. Lead status will be posted after you successfully uploaded your lead file, Click Next to proceed.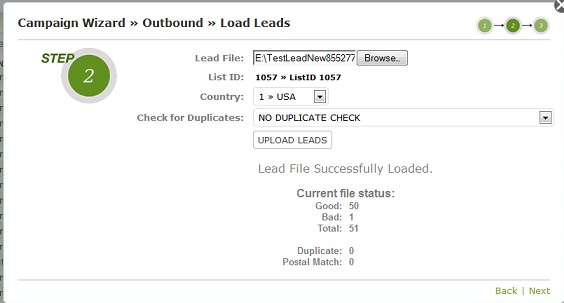 7. Select a preferred settings for your Campaign. For the Dial Method you can choose Manual, Auto_Dial or Predictive and for the Auto Dial Level you can choose Slow, Normal, Max or High. "Carrier to use for this Campaign" allows you to choose between Manually created carrier and an existing JustGoVoIP account for your campaign. Please note that only active carriers will appear/ will be shown. Click "Finish" once done.