UBTE JEEP 2020 registration begins at ubtejeep.in, check exam schedule
UBTE JEEP 2020 registration begins at ubtejeep.in, check exam schedule
Uttarakhand Board of Technical Education (UBTE) has opened the online application registration window for Joint Entrance Examination Polytechnics (JEEP) 2020.
The students who wish to study Polytechnics courses in various colleges/institutes of the state are advised to submit online application for the UBTE JEEP 2020 on the official website – ubtejeep.in
The UBTE JEEP 2020 online application registration and fee payment link will be active on the official website of the exam from Wednesday, January 15, 2020, to Wednesday, April 15, 2020. The UBTE JEEP 2020 examination for various streams will be held from May 10, 2020, to May 11, 2020.
The exam will be held in two shifts – morning (from 10am to 12pm) and evening (from 2pm to 4pm). The students can check the UBTE JEEP 2020 complete exam schedule below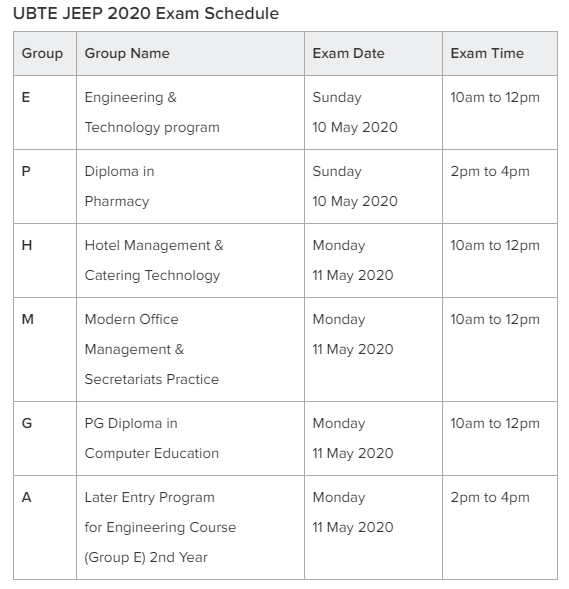 For any query or issue, feel free to discuss on http://discuss.eduguru.in